PowerTrace Serial 2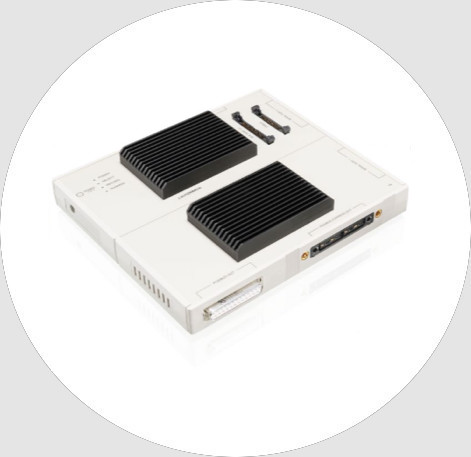 High Performance Serial Trace Extension
Our PowerTrace Serial trace modules cover all high-speed serial trace ports from low lane count, low bit rate up to the highest lane count and fastest bit rate available in the embedded industry. They support all chips with serial trace port and not only the Aurora/HSSTP protocol, but also tracing over PCIe.
Thanks to the large high-speed memory, you are able to record system behavior in real-time, without influencing the system operation. Both modules use the PodBus Express port of your existing PowerDebug X50 to expand your system capabilities.
Highlights
• 4 GByte or 8 GByte of trace memory
• For high-performance serial tracing
• Additional trace protocol licenses can be added
• Serial Trace via Aurora/HSSTP: 12.5 Gbit/s per lane @ 8 lanes, 22.5 Gbit/s per lane @ 4 lanes
• Maximum bandwidth of 80 GBit/s
• Serial Trace via PCIe: PCIe Gen 2 x8, PCIe Gen 3 x 8, PCIe Gen 4 x4
• Option for logic analyzer and energy profiling: via Mixed-Signal Probe
• Fast trace upload to the host computer
• Support for TRACE32 Streaming up to 400 MByte/s
• TRACE32 Standard Probe option
• TRACE32 Analog Probe option
• Support for Arm/Cortex, ARC, C6000, CEVA-X, MPC57xx/SPC5, QorIQ, RH850, RISC-V, TriCore, Xtensa
Configuration
PowerTrace Serial 2 is an extension to the debug module TRACE32 PowerDebug X50 and offers a trace memory of up to 8 GByte, which can record trace data conveyed off-chip via a serial trace port.