µTrace® for Cortex-M®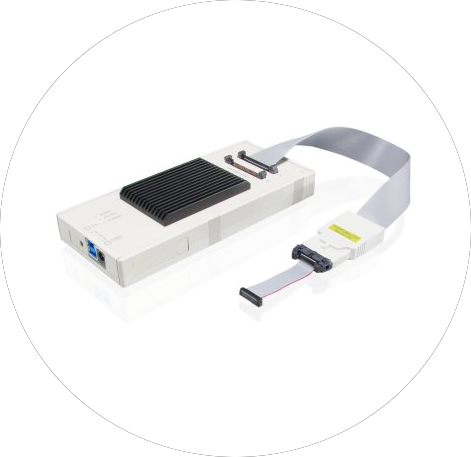 Configurations for MicroTrace® for Cortex®-M
The photo above side shows a standard configuration with a MIPI20T-HS whisker cable plugged to connector A. The extended configuration shown below shows additionally a TRACE32 Mixed-Signal Probe plugged to connector B.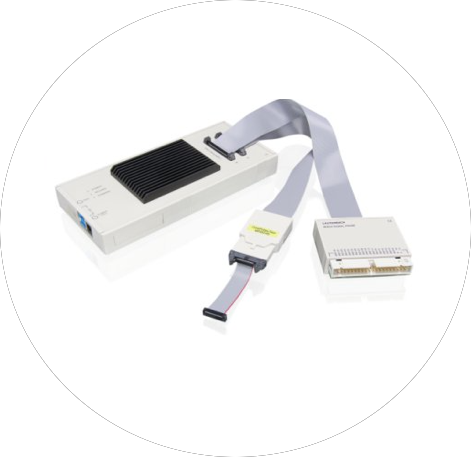 Highlights
• All-in-one debug and trace solution for Cortex-M
• Recommended for single-core microcontrollers with Cortex-M
• Recommended for multi-core microcontrollers with solely Cortex-M (single debug port)
• 256MByte trace memory
• USB 3 interface to the host computer
• TRACE32 Streaming up to 150 MByte/s
• TRACE32 Mixed Signal Probe supported
AD, AMBIQMICRO, ARDUINO, ARM, COBHAM, DIALOG, GIGADEVICE, HILSCHER, IDT, INFINEON, MARVELL, MAXIM, MICROCHIP, MICROSEMI, NORDICSEMI, NUVOTON, NXP, ONSEMI, RENESAS, SAMSUNG, SILICONLABS, STM, TI, TOSHIBA, XILINX.